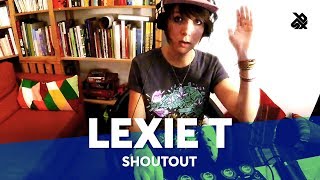 What's the name of guitar kinda sound at(00:00:09 - 00:03:30)
LEXIE T | French Vice Loopstation Champion

Give it up for LEXIE T from France. Her Loopstations skills are not from this world. Just lean back and enjoy his incredible routine.

-----------------------

Audio mixed/mastered by Sinjo

Shoutouts to the french beatbox scene. We love you guys!

https://www.youtube.com/user/BeatboxFrance1

-----...